Daily Group Adventures
Start your day off bright! with a Sunrise Trail Hike alongside the virgin river, or thru slot canyons near Zion National Park.  Adventure Yoga or Sunset Rappelling to finish your day. Join Zion River for a sunrise hike, sunset rappel or yoga for the true Hurricane, Ut. experience. The provided Transportation, technical gear and expert guidance, is all you need for the biggest adventure of your vacation.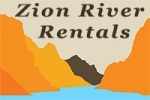 Sunrise Hikes 

-  Guided group hikes through spectacular wilderness in the Zion area. We offer 2 levels of hikes, Trail Hike, the easier, and Fitness hike, the more strenuous option.   both hikes offer unique views and memorable trails. 
Fitness Hike: Expect longer distance with technical terrain. Access to remote seldom seen areas, a good challenge with rewarding views.
8:00 am - 3-6 miles - $100 a person 
Trail Hike

: Trails are relatively flat with some rocks, and rolling hills. Unique terrain and striking views make a perfect hike for all abilities.
8:00 am - 2-4 miles - $100 a person
Sunset Rappeling - A short hike brings you to cliffs of varying heights and angles. After an informative introduction.you will be controlling yourself Gliding through the air and skipping down rock faces. 
2-3 hours, $125 per person
Sunset Yoga - Gain mind fullness and immerse yourself in nature with sunset yoga. Expect short hikes, changing destinations and different practices, with adventure yoga. 
1-3 hrs. $50
2 person minimum on all trips.
registration closes at 6:00 pm the night before the hike/activity.